EFEKTIVITAS SUPERVISI PADA SEKOLAH DASAR NEGERI DI KECAMATAN KANDANGAN KABUPATEN HULU SUNGAI SELATAN PROVINSI KALIMANTAN SELATAN
Keywords:
Efektivitas, Supervisi, Sekolah Dasar
Abstract
This type of research is a quantitative study with two independent variables (exogenous) and two dependent variables (endogenous). The variables in this study are divided into two things, namely the independent variable (exogenous) which consists of cooperation in supervision and teacher perceptions, while the PAI supervisor's performance and the effectiveness of supervision are the dependent (endogenous) variables. Background This research originated from the many PAI supervisors who had not met the required competencies. This indicates that there are still many PAI supervisors who do not understand their main duties as supervisors, are less dynamic, do not provide optimal assistance and guidance, the ability to provide solutions to problems in learning activities is relatively low, the supervisor's low ability to build cooperation with all stakeholders even the assessments carried out tend to has not been used as a basis for making changes in the next work process, so that teachers are often trapped in a stagnant work situation. The results of this study indicate that there is a positive relationship between collaborative supervision, teacher perceptions and the performance of Islamic religious education supervisors together (simultaneously) with the effectiveness of supervision at public elementary schools in Kandangan district.
References
Peraturan Menteri Agama No. 2 tahun 2012 tentang Pengawas Madrasah dan Pengawas Pendidikan Agama Islam Pada Sekolah.
Abd. Kadim Masaong, Supervisi Pembelajaran dan Pengembangan Kapasitas Guru; Memberdayakan Pengawas sebagai Gurunya Guru, (Bandung: Alfabeta, 2012).
Husna Nashihin, Analisis Wacana Kebijakan Pendidikan (Konsep dan Implementasi), (Semarang: Pilar Nusantara, 2019).
Syaiful Sagala, Supervisi Pembelajaran dalam Profesi Pendidikan, (Bandung: Alfabeta, 2012).
Iskandar Agung dan Yufridawati, Pengembangan Pola Kerja Harmonis dan Sinergis Antara Guru, Kepala Sekolah dan Pengawas, (Jakarta : Bestari Buana Murni, 2013).
Supardi, Kinerja Guru, (Jakarta: RajaGrafindo, 2014).
Barnawi dan Mohammad Arifin, Meningkatkan Kinerja Pengawas Sekolah Upaya Upgrade Kapasitas Kerja Pengawas Sekolah, ( Yogyakarta: Ar-Ruzz Media, 2014).
Suharsimi Arikunto, Prosedur Penelitian Suatu Pendekatan Praktek, (Jakarta: Rineka Cipta, 2010).
Suharsimi Arikunto, Prosedur Penelitian Suatu Pendekatan Praktek, (Jakarta: Rineka Cipta, 2010).
Badan Pusat Statistik, Kabupaten Hulu Sung.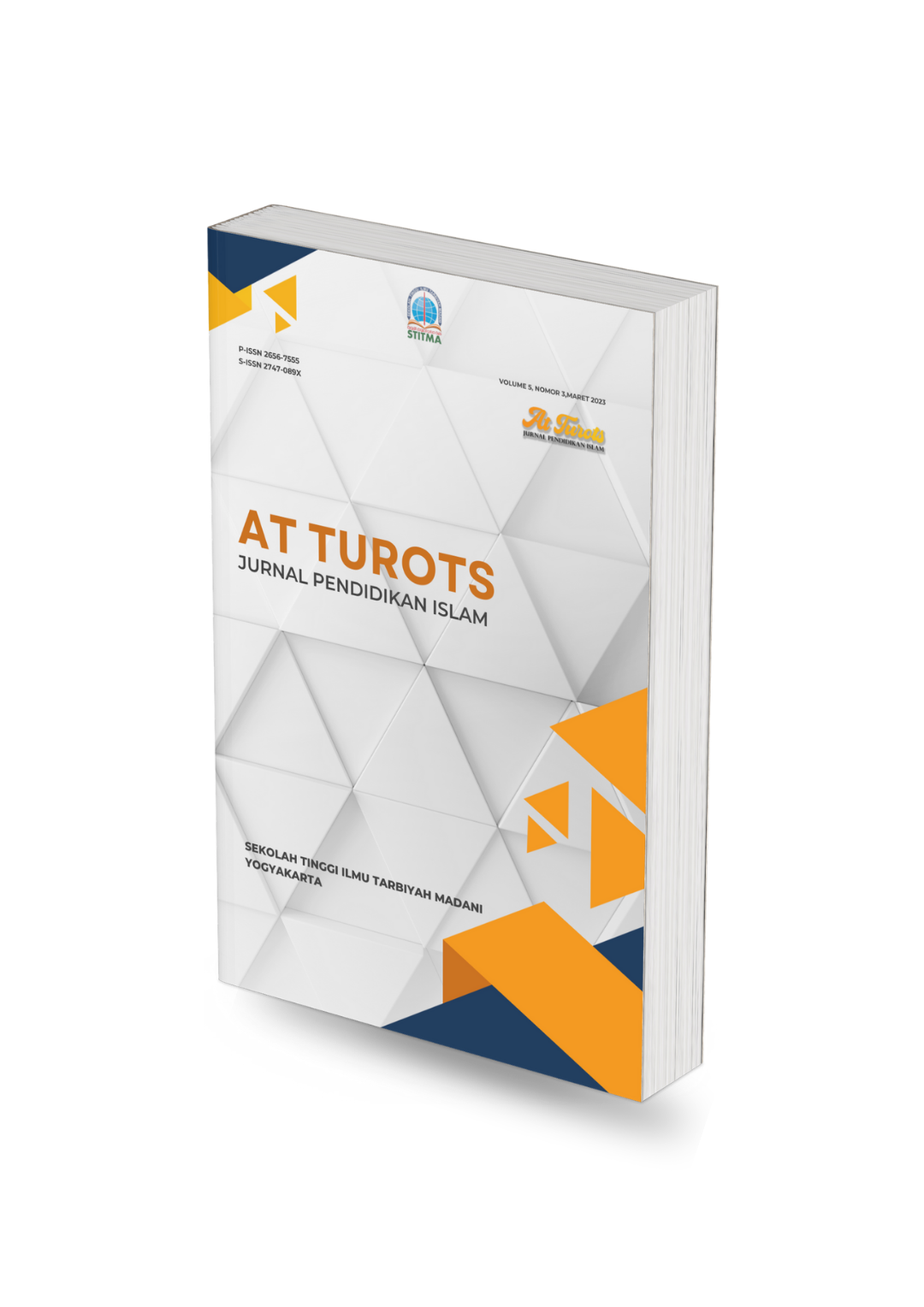 Downloads
How to Cite
Akhmad Rizal. (2021). EFEKTIVITAS SUPERVISI PADA SEKOLAH DASAR NEGERI DI KECAMATAN KANDANGAN KABUPATEN HULU SUNGAI SELATAN PROVINSI KALIMANTAN SELATAN. At Turots: Jurnal Pendidikan Islam, 2(2), 188–201. https://doi.org/10.51468/jpi.v2i2.46